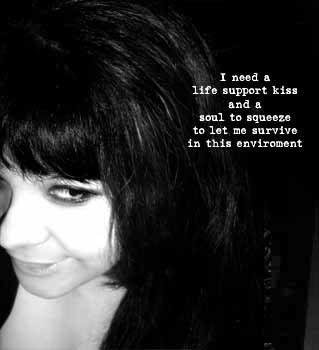 Life is life.
It's boring, dull, mundane, and very vanilla.
School is school.
I meet people on the bus, I love them, sometimes.
Sometimes they're creepy and stuff.
And sometimes they're graffiti writers that do their logos in my sketchbook.
Music is saving me.
I dance a lot by myself.
Faith visits are the best.
I forget how much I miss her until she leaves.
Spinach is finally safe,
Now lettuce isn't.
I'm surviving e. coli though.
I can take on the world now.
Current Mood:

loved

Current Music:

"Winding Road" - Sheryl Crow